Master Your Total Health and Well-Being
4 Day Wellness Detox Retreat
From Thurs.Oct.31-til Sund. Nov.3, 2019
Experience, Learn, Practice,
A Powerful Transformational Event
Venue: THE PINNACLE-GOLD COAST
Come to join us in the peaceful, beautiful, natural surroundings of the GOLD COAST
GOLD COAST AIRPORT pick-up and return
Take your health to the next level of Energy, Vitality, Well-Being, Life Purpose and Meaning!
4 days of flowing, gentle immersion in Pure Detox Cleanse
Including;
Real and Lasting Results!

4 Day Residential

Daily Therapeutic Detox Treatments: Spinal Friction, Regenerating Treatments, Hip Bath for Gut Regenerating Treatment, Sun Bath with Cold Frictions for Organs Regenerating Treatments, Red Light Therapy  for Mitochondria Regeneration Treatment,  Infrared Saunas, Herbal Colon Cleansing Treatments.
Professional Care
Organic Alkaline Quality Meals

Morning Educational Health & Lifestyle Lectures
Healthy Cooking Demonstrations
Daily Yoga and Meditation
Daily Cardio Exercises
Daily Steam Baths
Group Process: Shift the Past, Build Your Future!

Sunrise Mountain Climb and Swimming Pool

Evening fun with Games, Healing Music, Informative Videos.

TWIN ACCOMMODATION -2 people shared room $1750
SINGLE KING BEDROOM- $2250 (limited numbers)
You will Experience, Learn, and Practice unique steps to guide you on a powerful healing journey.
Activate the healing power of your own body and mind, to feel healthy, joyful, passionate and ALIVE!
Imagine reaching that NEXT LEVEL of Health, Vitality, Inspiration and Motivation! We know you can!
♥ No more getting stuck in the vicious cycle of Stress, Weight Gain, Loss of Energy, Fatigue, Pain, Brain Fog, Headache, Migraines, Memory Loss, Hormonal Imbalance, Allergies, or Gut Issues.*
♥ No more dependence on medications that suppress symptoms, but do not treat the root cause of your condition.*
♥ No more doubts about the ability of your body to do what is designed to do best:
Self-Heal.*
♥ No more hitting that wall of no results and frustration about not being able to get your health and well-being back on track.
You sure can!*
With us, you will learn what to do best, to get your lifestyle, health and wellbeing back in balance, forever.
You will become Master of  YOUR OWN LIFE to achieve and maintain Optimal Health in Body, Mind, and Spirit.*
You'll love the results!
Why do you need quality time for self-care?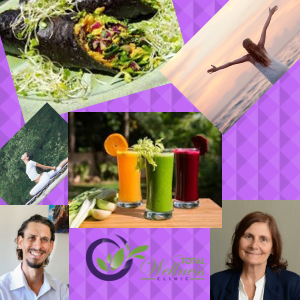 In today's fast-paced world, it is an absolute necessity to make time for a comprehensive program of self-care that includes Diet and Nutrition, Exercises and Yoga, Self Discovery Processes and Personal Support, Relaxation and Nature, Balancing and Rejuvenating Therapies.
These are all essential elements to maintain Inner and Outer Balance, Vitality and Cellular Regeneration.
Most transformational well-being practitioners skip the process of integrating wellness practices into your normal
daily life. That's like searching for clues, but missing the SECRETS of mastering your HEALTH!
We introduce you to regular, simple steps that will help you integrate the wellness practices into your life – daily, weekly and monthly. You will feel truly self-empowered about your health and well-being, able to restore balance every day, at will.*
"For so long I failed to discover optimal lifestyle practices and ideal balanced nutrition to overcome my chronic conditions. I know the frustration of feeling stressed, overweight, with not enough energy to carry on the day, deeply disturbed by pain and loss of brain functions, feeling depressed, moody and emotionally unbalanced, because that is how I suffered in the past.
After many years of studying and practising in the wellness world, I became a Metabolic Reset and Brain Health Coach. I successfully overcame my health conditions and finally discovered the magic combo. I want to share my knowledge and my long-term experience with you. You too can achieve amazing results, and many of our successful clients are the living proof! " RADHA COHEN

The Magic-Trio-Combo
Alkaline Forming Foods
The human body heals faster when the foods we eat, take less energy and are easy to digest.
Elimination Diet
Our good health is vitally dependent on learning about which foods are harmful to us. Inflammatory conditions persist if common irritating and inflammatory foods are ingested continuously every day.*
Graduated Fasting
Graduated Fasting is the process of moving smoothly to easily digested foods. This process creates space and time for the body to re-open detox pathways and regain the ability to cleanse, and do what it does best – re-balance, re-calibrate and self-heal. Graduated fasting creates the optimal conditions for the body to heal itself.*
Are You Saying To Yourself
"Yes, I want to experience the transformation and add to my skills so that I can confidently master my well-being and a happy lifestyle, to feel happy, healthy and fulfilled in my life like never before"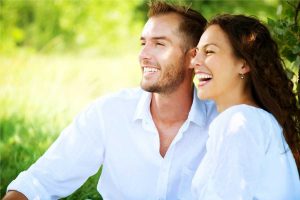 The Wellness Detox Retreat Program is based on creating a maximum alkaline effect on the body and brain, eliminating acidity, low chronic inflammatory conditions and accumulated toxic waste in tissues and organs. This allows new cells regeneration to take place. You will feel lighter, younger, happier, full of vitality and motivation to live the life you've always wanted.*
During the Wellness Retreat, we provide you with methods and tools for Cellular Detoxification, eliminating heavy toxicity embedded in your body's cells and brain's cells, while you enjoy NATURAL THERAPIES and DEEP RELAXATION TECHNIQUES, to soothe and uplift your spirit. While HAVING FUN too!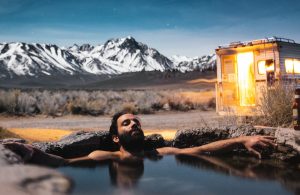 This process will improve your focus and optimize your brain function, increasing your productivity at work and your level of resilience to confront the stress of a normal busy life!
IMPORTANT TO NOTE: THE Alkaline Diet and Juice Fasting can be difficult to practice in a typical home environment.
However, when it is practiced in a supportive environment, under the guidance of qualified therapists and in the company of a community of people, it is offering a complete holistic program designed to sustain you physically as well as emotionally, mentally and spiritually. Under this conditions the Alkaline Diet and the Juice Fast is easy to manage and it becomes one of the most uplifting, exciting, vibrating and exhilarating experiences of your whole life!*
Discover wonder, your life purpose, your verve. Find your creative inner being, renew relationships with friends, family and best of all… YOURSELF.